4 Questions to Ask Your Geriatric Physicians
Geriatric doctors are experts in evaluating and managing the functional, cognitive, and medical needs of frail older adults. At the clinic of Dr. Pedro Y. Ylisastigui MD, we provide geriatric services. Contact us for more information or schedule an appointment online. We are conveniently located at 1150 Lee Blvd. #4 Lehigh Acres, FL 33936.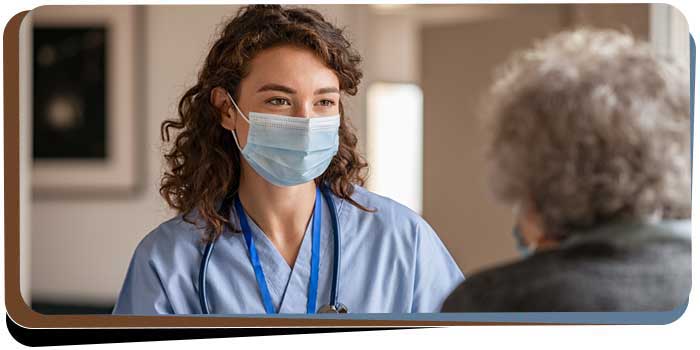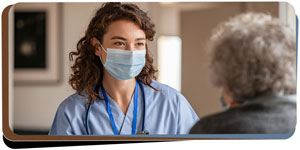 Table of Contents:
What are geriatric diseases?
What does a geriatric doctor do?
When should you go to a geriatric doctor?
Who needs a geriatric assessment?
As we age, it is common to experience multiple healthcare needs and medical conditions that require increasingly complex care. In such situations, a geriatric doctor is often needed to provide that complex medical care for older patients. At the clinic of Dr. Pedro Y. Ylisastigui, MD, we are proud to provide geriatric services to older adults requiring more complex medical care. To give you a better idea of what geriatric services entail, we have also answered some commonly asked questions about geriatric medical care.
What are geriatric diseases?


Geriatric diseases are various illnesses and conditions that either commonly occur with aging or occur as a result of aging. In general, the causes of geriatric diseases involve cognitive decline, falls, fatigue, frailty, and muscle weakness. With that in mind, some common geriatric diseases, also known as geriatric syndromes, include the following:

• Back and neck pain
• Cataracts and refractive errors
• Chronic obstructive pulmonary disease (COPD)
• Delirium, or sudden confusion
• Dementia, or Alzheimer's disease
• Depression
• Hearing loss
• Insomnia and other sleep problems
• Osteoporosis
• Pressure ulcers
• Sarcopenia, or natural decrease in muscle mass
• Urinary incontinence
• Vertigo
• Weight loss

What does a geriatric doctor do?


A geriatric doctor specializes in the prevention, diagnosis, treatment, and management of various conditions, illnesses, and injuries that uniquely and commonly affect older adults. As such, geriatric doctors are expertly trained to understand such issues with increased consideration of their patient's treatment goals and quality of life, spending more time at each appointment and collecting more information to help their older patients thrive as much as possible. With that in mind, geriatric doctors can help older adults in the following ways:

• Administer palliative and end-of-life care
• Coordinate care and treatment with the patient's other healthcare providers
• Develop and establish care and treatment plans
• Help each patient figure out their priorities for their healthcare needs
• Manage and review every medication the patient takes

When should you go to a geriatric doctor?


It may be a good idea to see a geriatric doctor if you are over the age of 65 and are experiencing any of the following symptoms or situations:

• Decrease in functional mobility
• Difficulty managing or keeping track of multiple medications
• Frailty, impairment, or functional decline
• Medication or treatment for one medical condition negatively impacts another
• Memory issues and other signs of cognitive decline
• Multiple chronic conditions that require complex treatment and medication management
• No longer able to receive adequate support from regular caregivers

Who needs a geriatric assessment?


A geriatric assessment involves a multi-disciplinary approach to assess an older adult's emotional, mental, physical, and psychological health. Other things that a geriatric assessment could involve include a patient's living conditions, family involvement, financial situation, and social life. In general, geriatric assessments aim to evaluate and find ways to improve an older adult's quality of life.

With that in mind, many of the same reasons for seeing a geriatric doctor apply to have a geriatric assessment. As such, if you are over 65 and are experiencing any of the symptoms or situations listed above, you may benefit from having a geriatric assessment.

For more information about geriatric services or an appointment with our geriatric doctor at the clinic of Dr. Pedro P. Ylisastigui, MD, we would love to hear from you! Please feel welcome to reach out to us by giving us a call or schedule an appointment right here on our website. Dr. Pedro P. Ylisastigui, MD, has clinics in Fort Myers and Lehigh Acres, Florida. We Serve Patients from Lehigh Acres FL, Fort Myers FL, Buckingham FL, Cypress Lake FL, Gateway FL, Cape Coral FL, Palmona Park FL, and Alva FL.