Physical Exams Specialist Q&A
Here at Dr. Pedro Ylisastigui MD, we offer a Varity of physical exams such as sports physicals, school physicals and work physicals. For more information, call us or schedule an appointment online. We have convenient locations to serve you in Fort Myers FL, and Lehigh Acres FL!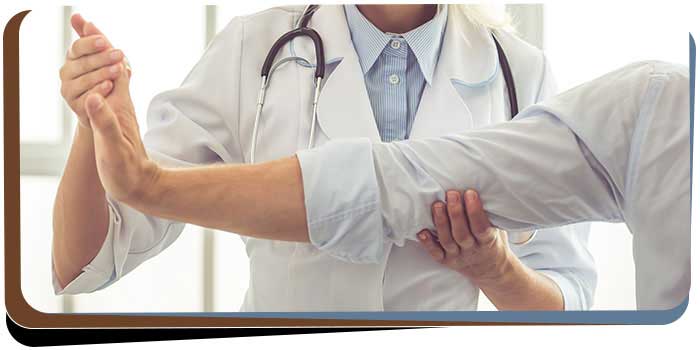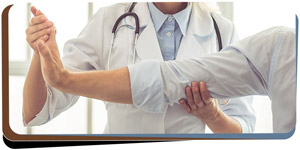 Table of Contents:
Types of Physicals we Perform Here at Pedro P. Ylisastihui:
Why do I need a physical exam?
What types of physical exams can you perform?
Do you provide vaccinations onsite?
What will happen during my physical exam?
Types of Physicals we Perform Here at Pedro P. Ylisastihui:

• Sports Physicals
• Work Physicals
• School Physicals

Physical exams are the best way to protect your health in the long-term. At Dr. Pedro Ylisastigui MD, we provide specialized physical exams when it works for your busy schedule. A physical exam allows you to assess your overall health status. The test also offers you an opportunity to speak about any recurring discomfort or symptoms you have or any other health issues you may have.

A physical examination is recommended at least once a year, especially in individuals over 40 years of age. These examinations are used for:

• Check for potential ailments in order to treat them early on.
• Identify any problems that could in future become medical issues.
• Updating the appropriate vaccinations.
• Ensure you maintain a balanced diet and workout routine.

Such exams are also a safe way to monitor the level of cholesterol, blood pressure, and blood sugar.

Why do I need a physical exam?


Physical exams are important preventative screenings that allow your doctor to evaluate your body's normal everyday function. This ensures any potential health issues can be discovered early, allowing for better treatment options, should they be necessary. Physical exams are often required for work, school, summer camp, and sports. These specialized exams are designed to look for specific issues that may preclude a person from participating in certain activities. At Dr. Pedro Ylisastigui MD, our doctors are trained in the administration of these physical exams, so you can receive the information you need to move forward with your plans.
What types of physical exams can you perform?


In addition to standard physicals, the doctors at Dr. Pedro Ylisastigui MD are trained to perform sports physicals, DOT physicals, pre-employment physicals, and executive physicals. We provide physical exams that meet the necessary standards for daycare providers, school and college admissions, as well as summer camp or other specialized retreats. We offer the complete medical evaluations required and can also provide you with the specialized paperwork necessary. Our physicians also perform cardiac evaluations including echocardiograms, EKGs, and stress tests that can be especially important for patients over the age of 40 who may be at greater risk for developing cardiac disease or other complications.
Do you provide vaccinations onsite?


At Dr. Pedro Ylisastigui MD, we believe it is essential for both children and adults to adhere to the recommended vaccination guidelines set forth by the Center for Disease Control (CDC). Depending on your age, certain immunizations may be recommended as part of your physical exam appointment. We provide vaccines for diphtheria, tetanus, and pertussis, human papillomavirus (HPV), hepatitis A and B, meningitis, measles, mumps, and rubella, typhoid, varicella, and yellow fever. If you have questions about which vaccines may be appropriate for your situation, our experienced doctors can answer your questions.

What will happen during my physical exam?


While the exact specifications of your exam may vary, your doctor will typically perform many of the same evaluations, regardless of the type of physical exam you are undergoing. Your doctor will typically record your height, weight, and blood pressure, as well as evaluating the function of your lungs, heart, and sinuses. They will discuss your individual and family medical history, and depending on your age and the requirements of your exam, they may perform blood or urine testing. If you have specific questions about what testing might be required, our friendly and informed staff can help you understand the provisions of your desired exam.

At Dr. Pedro Ylisastigui MD, we strive to provide our patients with fast and convenient access to important physical exams. Call us today if you are looking for a reliable and qualified doctor to perform a specialized physical exam. We serve patients from Fort Myers FL, Lehigh Acres FL, Gateway FL, Alva FL, Buckingham FL, Tice FL, Villas FL, Cape Coral FL, Matlacha FL, and Suncoast Estates FL.