Top Bronchitis Doctor Q&A
If you are feeling any signs and symptoms of bronchitis, contact Dr. Pedro P. Ylisastigui, MD, PA. We are able to examine and offer the correct treatment to help you feel better faster. To learn more, contact us or schedule an appointment online. We are conveniently located at 1150 Lee Blvd. #4 Lehigh Acres, FL 33936.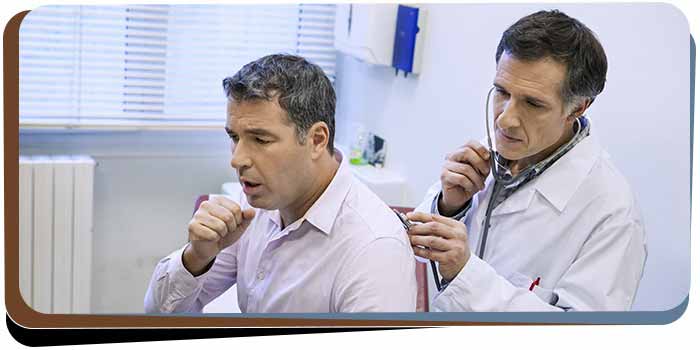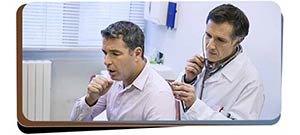 Table of Contents:
What are 3 symptoms of bronchitis?
What can trigger bronchitis?
What happens if your bronchitis is left untreated?
When should you go back to the doctor for bronchitis?
Bronchitis occurs when there is inflammation of the lining of your bronchial tubes, which carries air to and from your lungs. Individuals who have bronchitis will often cough up thickened mucus, which can be discolored, often bronchitis is developed from a cold or other respiratory infection.
What are the 3 symptoms of bronchitis?


The signs and symptoms that individuals may deal with whether they are dealing with acute or chronic bronchitis, the symptoms include:

• Cough
• Production of mucus can be discolored like white, yellowish-gray, or green, or just clear
• Fatigue
• Shortness of breath
• Slight fever and chills
• Chest discomfort

Acute bronchitis can also show symptoms of the common cold, such as a mild headache, or body aches. These symptoms are known to usually improve within a week, while some coughing can linger and last for several weeks.

Chronic bronchitis is different, as the production of the cough can last anywhere from w weeks up to three months consecutively. Individuals who deal with chronic bronchitis usually have periods where their cough or other symptoms become worse.

What can trigger bronchitis?


A trigger for bronchitis can happen when a virus, bacteria, or even a particle irritates the bronchial tubes causing an inflammation reaction.

Acute Bronchitis can result from a trigger due to:

• Virus-like the cold or flu
• Bacterial infection
• Exposure to any substance that irritates the lungs like smoking, dust, fumes, vapors, and air pollution

Chronic bronchitis is the cause of repeated irritation and any damage to the lungs and airway tissues. Some of the most common causes of chronic bronchitis include:

• Smoking
• Long-term exposure to dust, air pollution, and fumes from the environment
• Genetic factors
• Continuous acute bronchitis
• History of respiratory illnesses or gastroesophageal reflux disease (also known as GERD)

What happens if your bronchitis is left untreated?


Bronchitis should be treated, if it is left untreated, it can lead to pneumonia. Bronchitis is an infection of the airways that leads to your lungs. Pneumonia is an infection that can be located inside on or both of your lungs.

There are different types of pneumonia:

• Bacterial pneumonia
Which is caused by the bacteria Streptococcus, Chlamydophila, or Legionella.

• Viral pneumonia
Viral pneumonia is caused by respiratory viruses.

• Mycoplasma pneumonia
Organisms that are neither bacterial nor viral, cause mycoplasma pneumonia.

• Fungal pneumonia
Which can be caused by fungi from soil or bird droppings. Individuals can develop it if they are exposed to and inhale large quantities of the fungi.

Viral or Bacterial bronchitis that goes untreated can turn into viral or bacterial pneumonia quickly.
When should you go back to the doctor for bronchitis?


If you start experiencing any of the following, it is highly recommended to visit your doctor for further examination:

• If you keep coughing or wheezing for more than a month
• If you have any chest pain or start to feel short of breath
• If you continue to feel sick and/or weak
• If you have a fever that is higher than 100.4oF, and does not go down within a week of reaching it
• If you ever cough up blood

Upon further examination from your doctor, they may run further tests to make sure that you do not have asthma, pneumonia, or another illness that you may have to get medication for or further testing and examination.

To try and keep from getting bronchitis or pneumonia again, wash your hands regularly during the day, which can help you from getting an infection. It is recommended that you quit smoking if you do. If you have asthma or any allergies, it is recommended that you work with your doctor to keep either of them under control. Call us or schedule an appointment today if you are feeling any symptoms of bronchitis, so we can evaluate and examine you to offer the right treatment option. We serve patients from Lehigh Acres FL, Fort Myers FL, Buckingham FL, Cypress Lake FL, Gateway FL, Cape Coral FL, Palmona Park FL, and Alva FL.