Ultrasound Services in Lehigh Acres, FL
Ultrasound imaging uses sound waves to produce pictures of the inside of the body. At Dr. Pedro Ylisastigui MD, we offer ultrasound services for numerous diagnostic purposes to find the best possible treatment for our patients. For more information, contact us or schedule an appointment online! We are conveniently located at 1150 Lee Blvd. #4 Lehigh Acres, FL 33936.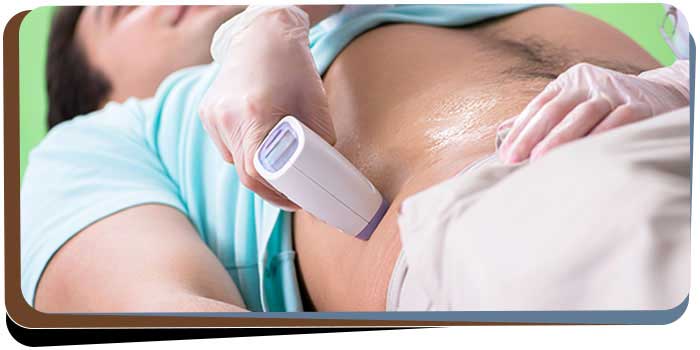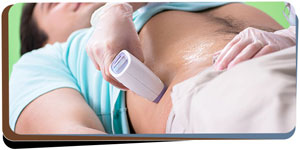 Table of Contents:
What is an ultrasound used for?
What can an ultrasound detect?
How do I prepare for an ultrasound?
How long does an ultrasound take to get results?
Ultrasound services have several diagnostics, cosmetic, and medical uses. At the Dr. Pedro Ylisastigui MD clinic, we are proud to provide ultrasound services for numerous diagnostic purposes to our valued patients from Lehigh Acres, FL, and the surrounding area. If you require ultrasound services in the area of Lehigh Acres, FL we would be pleased to provide that for you!
What is an ultrasound used for?


An ultrasound can be used for a wide variety of purposes! Ultrasound technology uses high-frequency sound waves that are inaudible to the human ear to produce live images and videos of the inside of your body.

While there are several types of cosmetic and medical treatments that use ultrasound technology, the most common use of ultrasound services is for diagnostic purposes and to monitor pregnancies. As such, ultrasound can be used for any of the following diagnostic purposes:

• Assess blood flow and circulation
• Check for joint inflammation, also known as synovitis
• Evaluate metabolic bone disease
• Examine a lump on the breast or prostate
• Monitor ovaries, uterus, and fetal or baby development and health during pregnancy
• Guiding a needle for a surgical procedure
• Scan the thyroid gland
• View a person's abdominal or pelvic organs, muscles, tendons, or heart and blood vessels

What can an ultrasound detect?


With such diagnostic capabilities as those listed above, an ultrasound can detect a wide variety of different conditions, illnesses, or injuries, such as the following:

• Abdominal aortic aneurysm
• Abnormal growths or cysts on the liver, pancreas, or spleen
• Artery blockages and other cardiovascular issues
• Blood clots
• Congenital heart issues
• Coronary artery disease (CAD)
• Enlarged spleen
• Gallbladder disease or gallstones
• Kidney stones
• Liver disease
• Pregnancy complications
• Thyroid conditions
• Uterine fibroids
• Varicocele, which is enlarged veins within the testicles
• Various cancers, such as breast cancer, liver cancer, or prostate cancer

How do I prepare for an ultrasound?


The preparation for an ultrasound scan depends on the purpose of the test and what it is attempting to detect. With that in mind, most ultrasound scans do not require any preparation. Some ultrasound scans, such as an ultrasound for the gallbladder, may require a certain period of fasting from food and liquid, while others, such as a pelvic scan, may require that you have a full bladder before the scan. With that being said, if there are any preparations necessary for your ultrasound scan, your doctor will make sure that you receive them.

During an ultrasound procedure, your provider will likely ask you to change into a hospital gown and lie back on a padded table. Once you are comfortable, they will apply a gel to your skin in the area that will be examined. This gel serves as a medium for the handheld ultrasound instrument, known as a transducer, to send sound waves through the skin. You will be asked to lie still as the technician moves the scanner over the treatment area, creating images on a nearby computer. This process will likely take around 30 minutes. Afterward, they will clean away any remaining gel and send you on your way!

How long does an ultrasound take to get results?


The results from an ultrasound can return to you immediately or up to a week from the scan. If your provider is present at the ultrasound scan, they may be able to give you your results within minutes. If your provider is not present at the scan, the images will be sent to a radiologist after the ultrasound scan is completed by an ultrasound technician. The radiologist will analyze the images and write a report that they will send to your doctor. Once your doctor receives the report, they will let you know that the results are in and will go over the results with you.

For more information about ultrasound services or to schedule an ultrasound appointment with us at Dr. Pedro P. Ylisastigui, MD clinic, we invite you to call us or schedule an appointment through our website. Our clinic is located in Lehigh Acres, Florida. We serve patients from Lehigh Acres FL, Fort Myers FL, Buckingham FL, Cypress Lake FL, Gateway FL, Cape Coral FL, Palmona Park FL, and Alva FL.